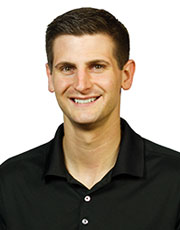 Jason Rose
Owner/Lead Instructor
His work includes:
• 12+ Years Training Experience
• Personally Trains Over 200 Athletes Weekly
• High School Coaching Programs
• Corporate Training Programs
• Youth Program Clinics
• Head of Business Development
• Videographer of whatdriveswinning.com
• Personally filmed and directed hundreds of video interviews with professional athletes, championship coaches and leading researchers
---
A NOTE FROM JASON:

What the game taught me

When you have a lot of success, it can be comfortable. Coming from a small town in Idaho I was statistically one of the best players in the state. I thought I was good. Really good. Who wouldn't, when you are able to dunk, averaging double-doubles and people in town were constantly asking you, "What college are you going to play for?"

I was trapped in a fantasy. Soon after, I received a reality check. There were no scholarship offers. However, I was determined to prove that I had what it takes to play at the highest level of college basketball. I trained countless hours during the summer after High School and during my freshman year of college. I then accepted a walk-on position at the University of Idaho. After 3 years of limited playing time, I realized… maybe I was called to do something different.

People always told me, how hard of a worker I was, but that was always unsettling for me. After time, I came to understand that, sometimes, hard work alone doesn't guarantee you'll reach your goals. However, it does guarantee a journey of personal growth to help in reaching a successful place. That place is now here in Missouri and there is not a day that goes by that I don't think about how much this program would have helped me in my development on and off the basketball court. For that reason, I'm committed to doing everything I can to give your child the best opportunity to succeed. Over the past 12 years, while training, I have personally traveled across the country and spent numerous hours studying the best coaches, players, sports psychologists, and best selling authors to learn how to maximize human performance.
---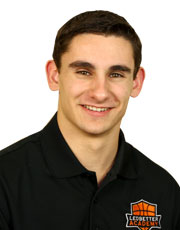 Andrew Stone
Instructor
6 years curriculum experience
---
A NOTE FROM ANDREW:

Growing up with the game

Growing up, I didn't have a lot of success. I wasn't the best in my town. As a matter of fact, I didn't even get much playing time on my team in middle school. This was disheartening at times, causing me to consider quitting the game several times. But this game means too much to me, so I kept working and began seeking out basketball training to improve my game.

I tried numerous different programs and camps, but something was different about Ledbetter Academy. They approached the game on the court in a way I had never seen before, but that wasn't even the best part. They focused on developing me as a person, and through the Filmroom I saw my confidence begin to grow on and off the court. As my confidence grew, the results on the court began to follow suit. I was captain for the varsity team my senior year and was one of the top three-point shooters in St. Louis.

As a kid growing up, I had always wanted to be a coach. During high school, I found an opportunity to begin that journey of impacting others through the game that I love. I was offered an opportunity to begin mentoring younger players in the Academy, and over my high school years I went from mentoring one group of middle school boys, to becoming an instructor for the entire Academy. Not only did the Academy change my game, but it also impacted my life in more ways than I can explain. And that is why I am so passionate about helping the kids in our Academy grow as players, but more importantly as people.

I am currently working with Ledbetter Academy full-time, as well as studying Psychology and Business Administration at Lindenwood University. I hope to one day put all of this experience and education together and run a program of my own.
---